Consulting Services Offered
Competent Person for Inspection, Testing and Certification as per the statutory requirement of Factories Act -1948. Holding License issued by the Director of Factories to serve in the states of Andhra Pradesh and Telangana for Testing and Certification of :
a. Lifts & Hoists under Section-28 & Rule-55
b. Lifting Machinery & Lifting Tools/Tackles under Section-29 & Rule-55(A)
c. Pressure Vessels/Plant under Section-31 & Rule-56
d. Safety Belts under Section-36 (i) & Rule-61(C)
e. Thermic Fluid Heaters under Rule-61(M)
f. Oven & Driers under Rule-61 (O)
Project Health, Safety, Environment (HSE) Management Services offered for Construction and Infrastructure projects, on behalf of Clients, Developers, Financial Institutions, Investors and Contractors
a. Pre-tender evaluation of HSE requirements and budgets
b. Preparation of HSE Plans and Emergency Actions Plans
c. Implementation monitoring by Inspections and Audits
d. HSE Trainings at various levels of project team


a. Hazard Analysis and Risk Assessment Studies and preparation of Standard Operating procedures/Safe Work Procedures
b. Hazard Operability Studies
c. Health, Safety, Environment (HSE) Audits as per OHSAS-18001 & ISO-14001
d. Preparation of On-site/Off Site Emergency Action Plans
e. Preparation of HSE Manuals / HSE Plans
f. Compliance Audits & Inspections
g. Accident Investigation and Root Cause Analysis. h. HSE Trainings
i. Training, Assessment & Certification of Crane Operators, Riggers, Signalmen, Scaffolders and Fire Marshalls
j. Noise Level measurements
k. Illumination measurements (plant lighting)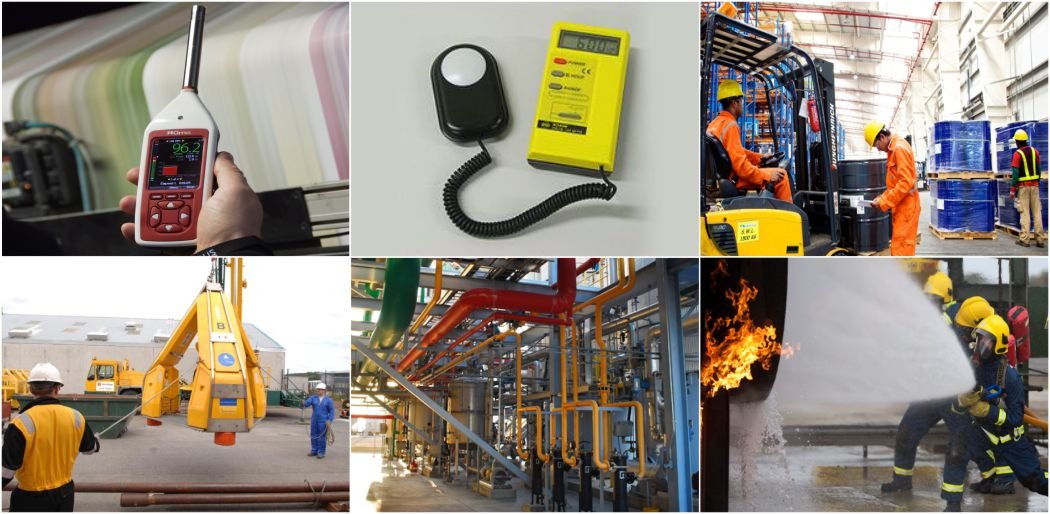 All our testing instruments are calibrated and have traceability certificates.